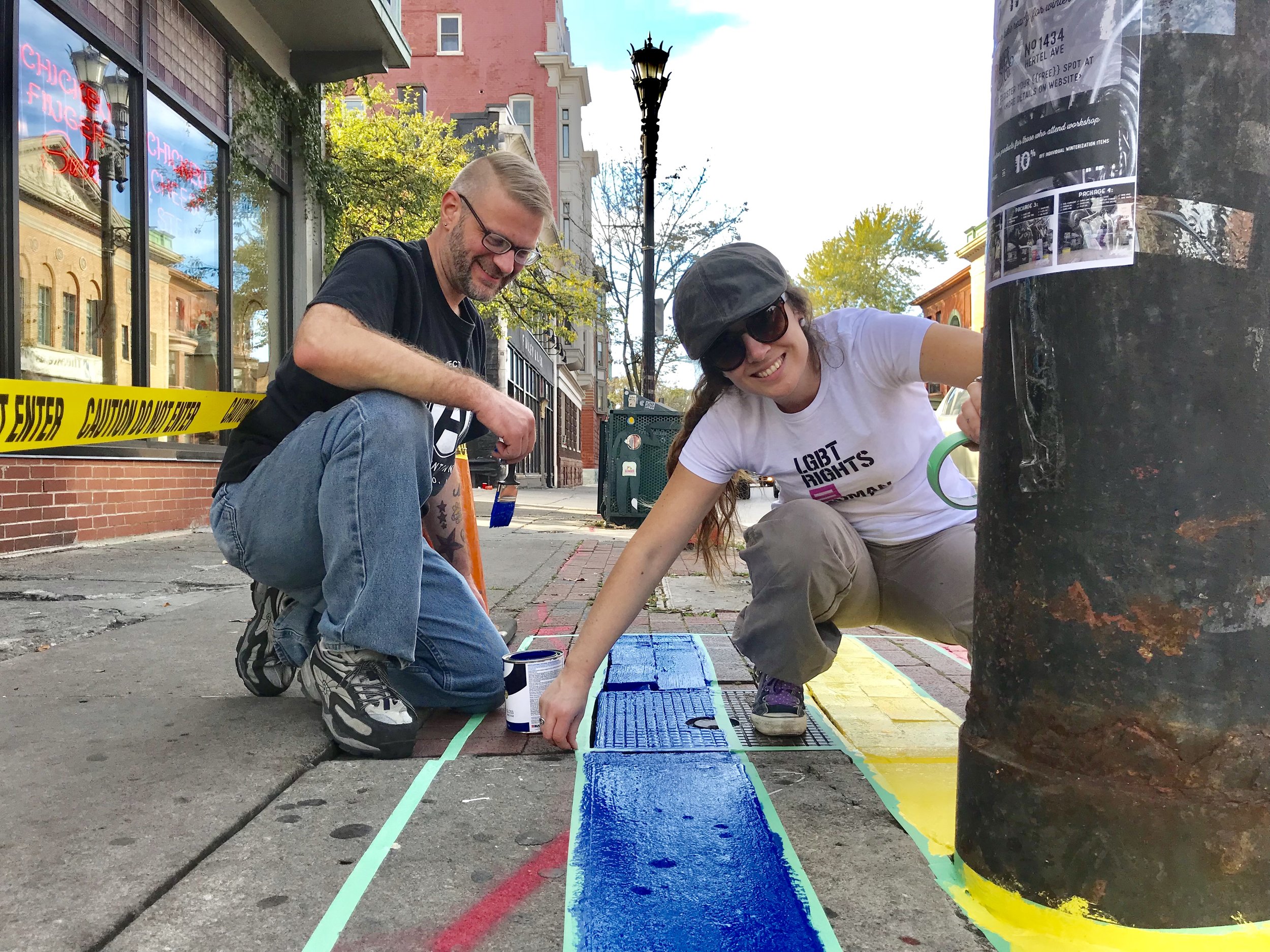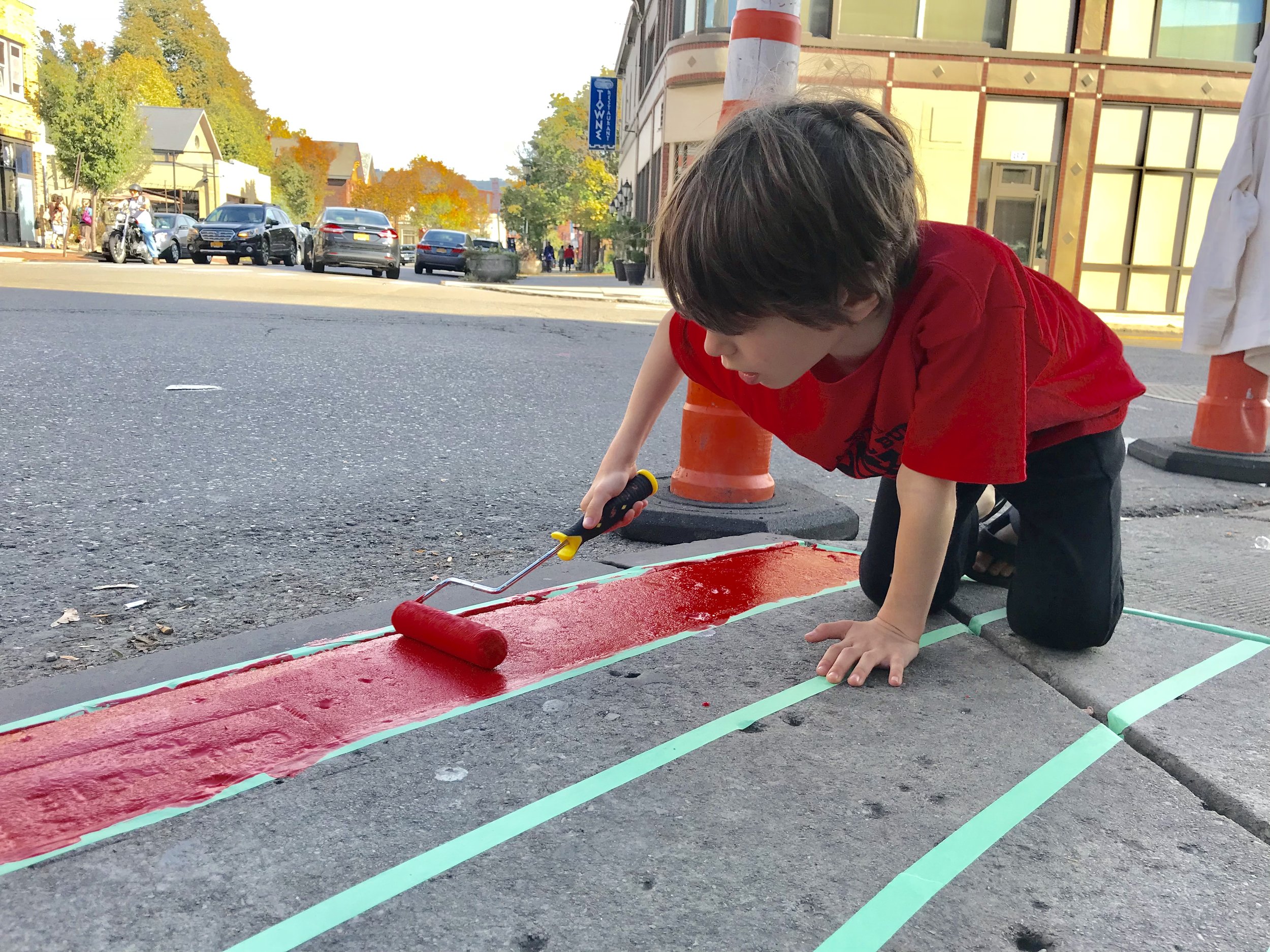 'Rainbows on Allen' is an ongoing collaborative project created by Seth Amman with support from the Awesome Foundation, the Allentown Association, and Pride Center of WNY. The project creates an enduring visual display of acceptance and inclusiveness in Allentown along the arched sidewalk corners.
#RainbowsOnAllen and #BuffaloIsAwesome are the hashtags associated with the project and are painted into the artwork. The hashtags can travel globally and speak about the type of community that Buffalo is. Someone can interact with rainbows and share their story with the world.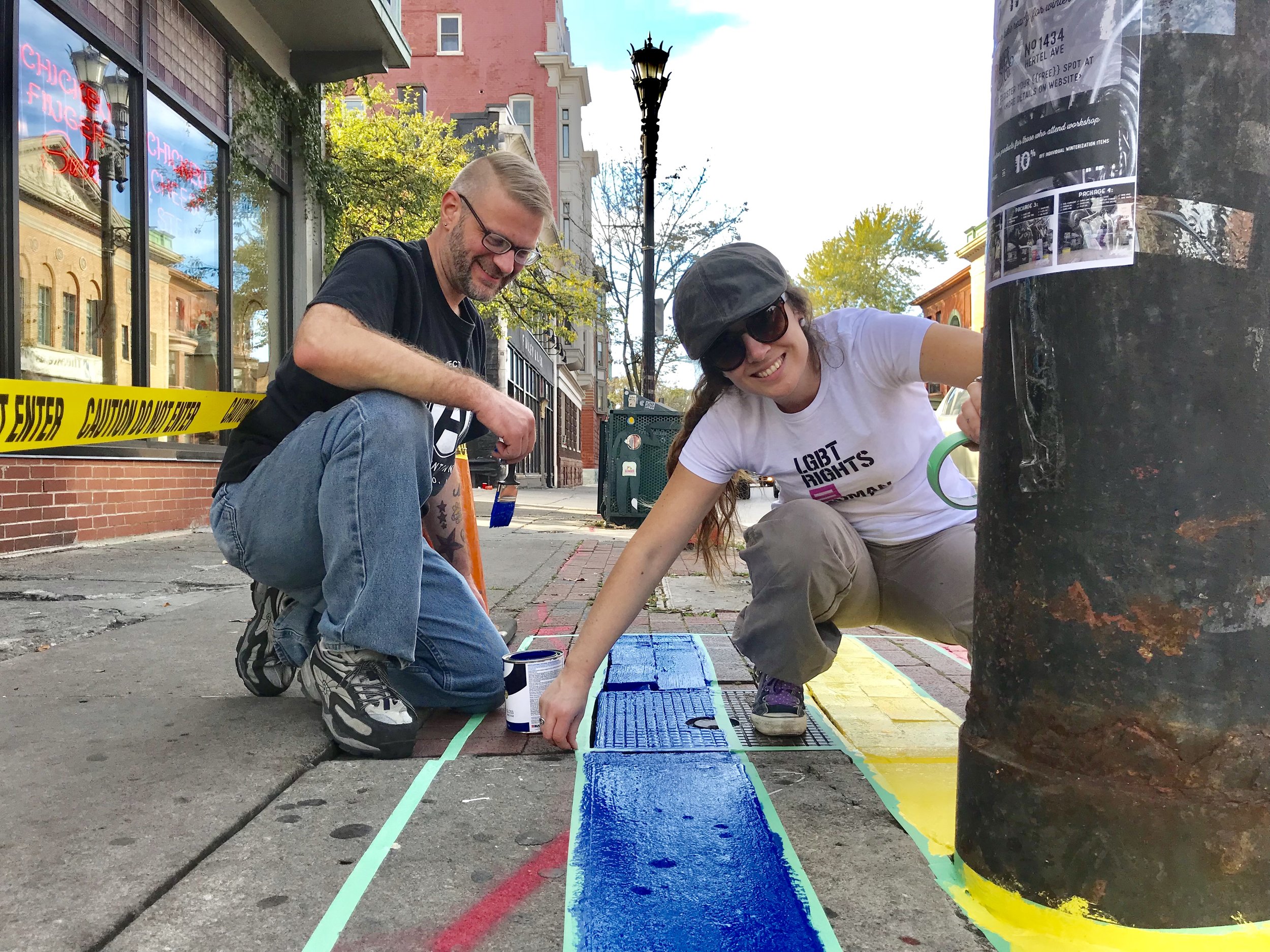 For many years Allentown has been considered the center of the LGBTQ community in Buffalo and to strengthen our community as a whole Rainbows on Allen envisions Allen Street with rainbows year-round as a symbol of opportunity and inclusiveness.