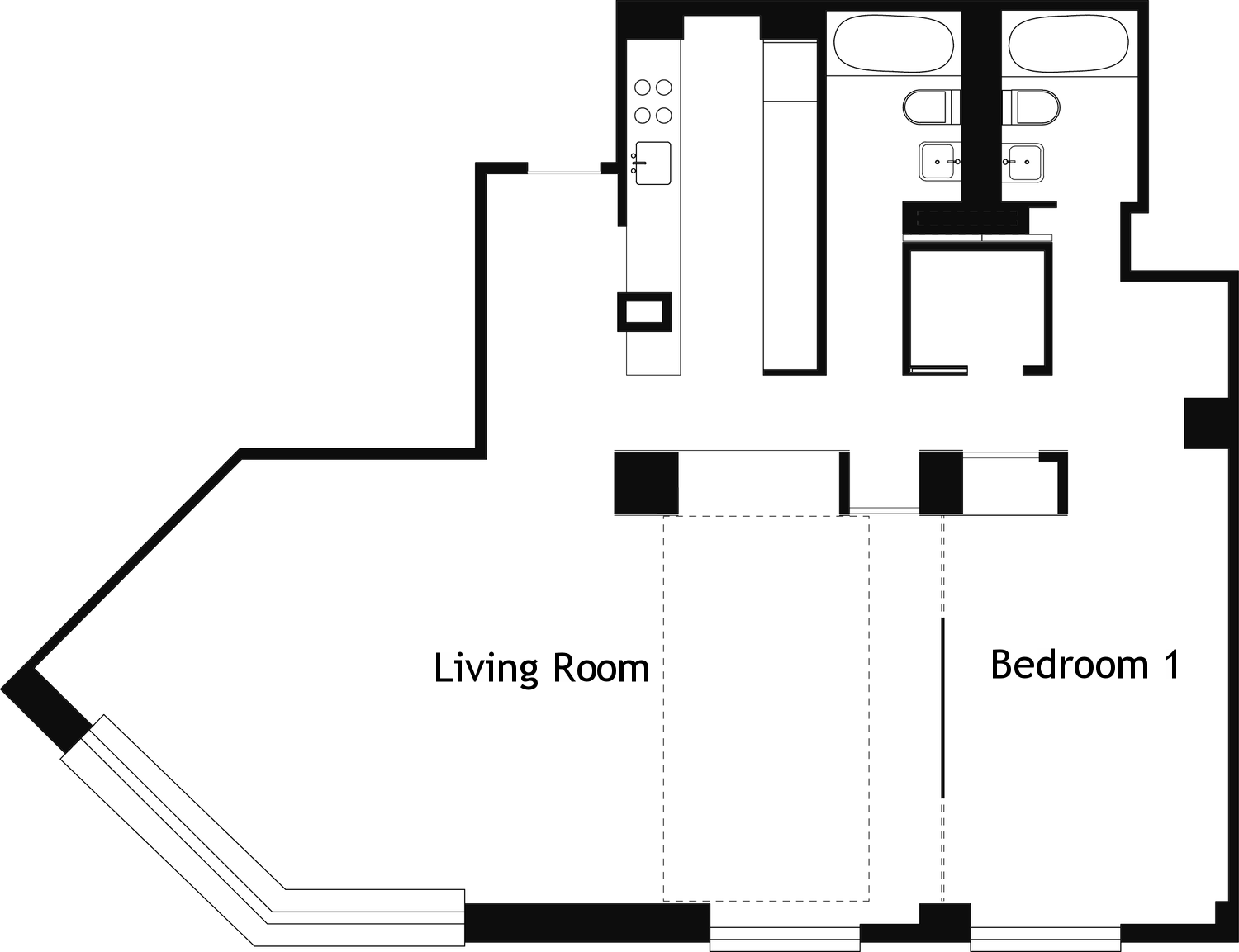 The House of Doors is a private residence located in New York City. To create flexible arrangement of spaces the design focuses on four unique door types to maximize or expand room square footage. This view demonstrates the illuminated tilt-up door that can open to expand the living room or close to create a guest bedroom.
Completed while at Studio for Architecture
Galley kitchen with monocoque stainless steel counter unit.
Many walls and doors in the House of Doors are skinned in ribbed polycarbonate panels to share natural light deep into the space.
View to illuminated tilt-up door and living room
View to bathroom and pocket door
View of double jamb door.
The sliding panel doors are brightly lacquered and separate or connect the two bedrooms. Small circles are recessed in the surface to operate the doors and a custom pin lock fixes them in place.
Sliding panel doors open with view to living room
Diagram of door types and movement sequence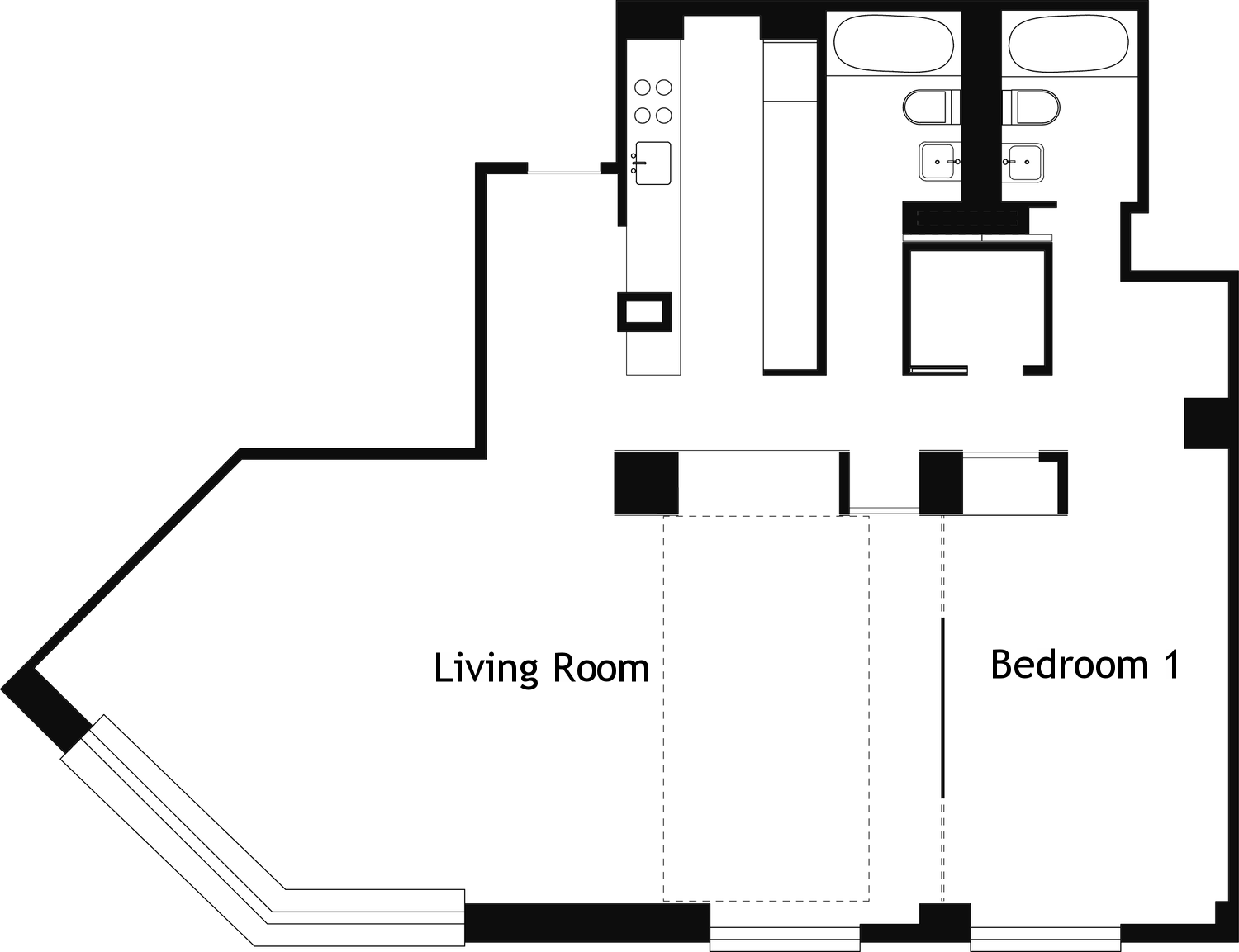 Spaces with all doors open
Spaces with all doors closed