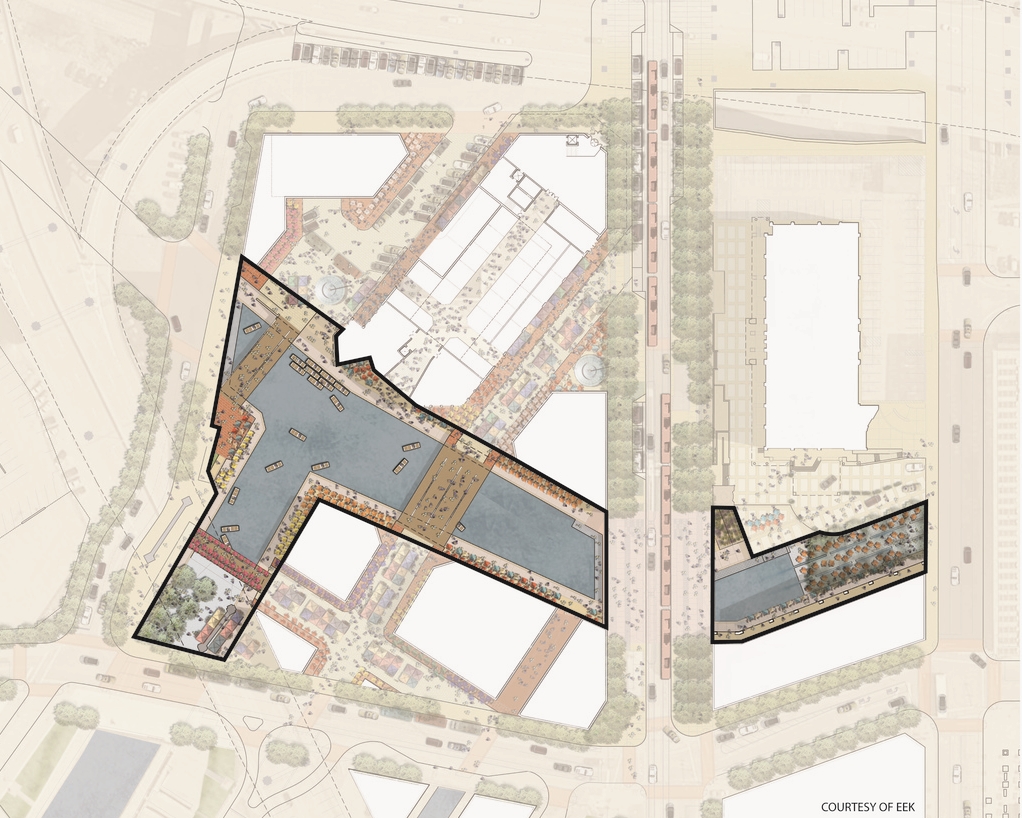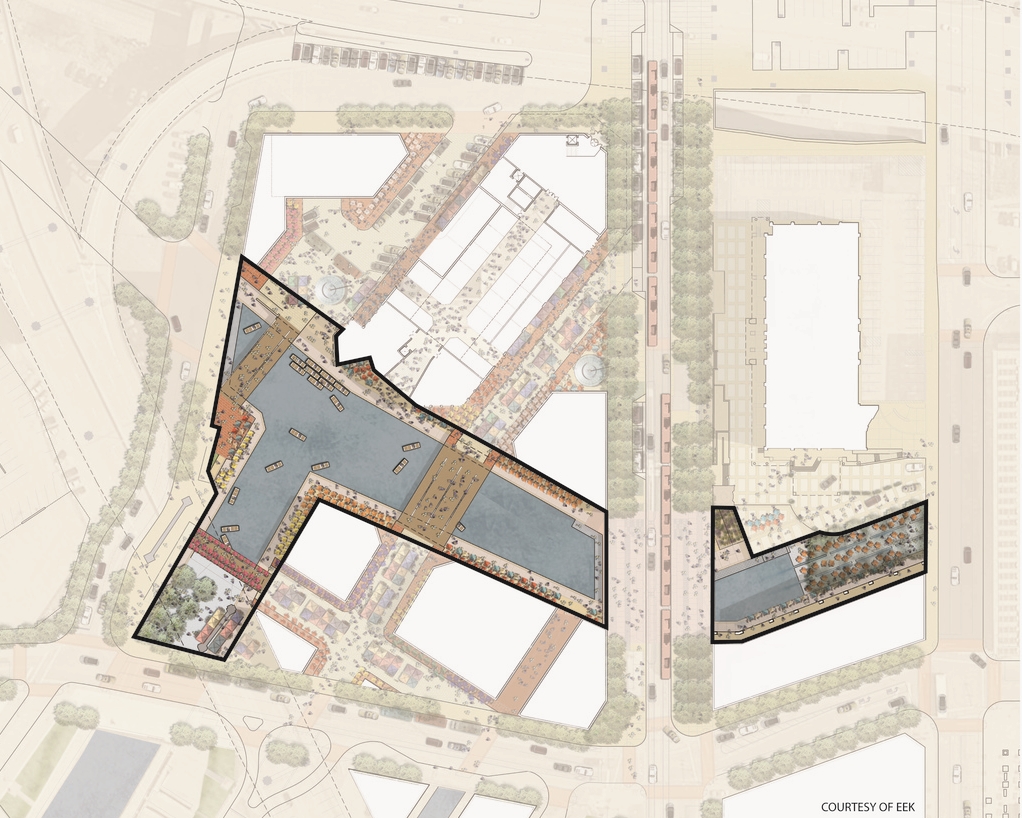 Located in Buffalo, NY, Canalside is an interpretive recreation of the original canals that existed on this site. As a way to increase cultural tourism and stronger development in the area our team designed the canal to be a nexus point for year-round activity.
Completed while at A|r
During the winter the canals are professionally frozen to enjoy skating, ice bikes, curling, food vendors, and hot drinks.
On the east side of Main Street the interpreted canal is a mixture of hardscape and water making for a nice meeting point under the trees or to relax with the sound of gently moving water in the channels.
At the other end, the ground gentle slopes into the water and the canal is animated with jets of water and light.