Ever since shooting the Cargill Grain Animator with my friend Billy Erhard a few years ago, I have become more intrigued with the idea of how these massive structures could become afresh with new life. I wanted to start with a quick survey of what's been done world-wide, divided into categories.
RE-SKINNED:
Some projects chose to re-skin the silos in creative ways. Danish firm COBE adaptively reused the silos by retaining the raw nature of the concrete cylinders on the interior and creating a new facade, masking the secret that lies within. Primarily programmed for residential, the proposal also included a roof top restaurant with 360-degree views and a commercial component at the base to engage street life.
Photos courtesy of COBE & Rasmus Hjortshøj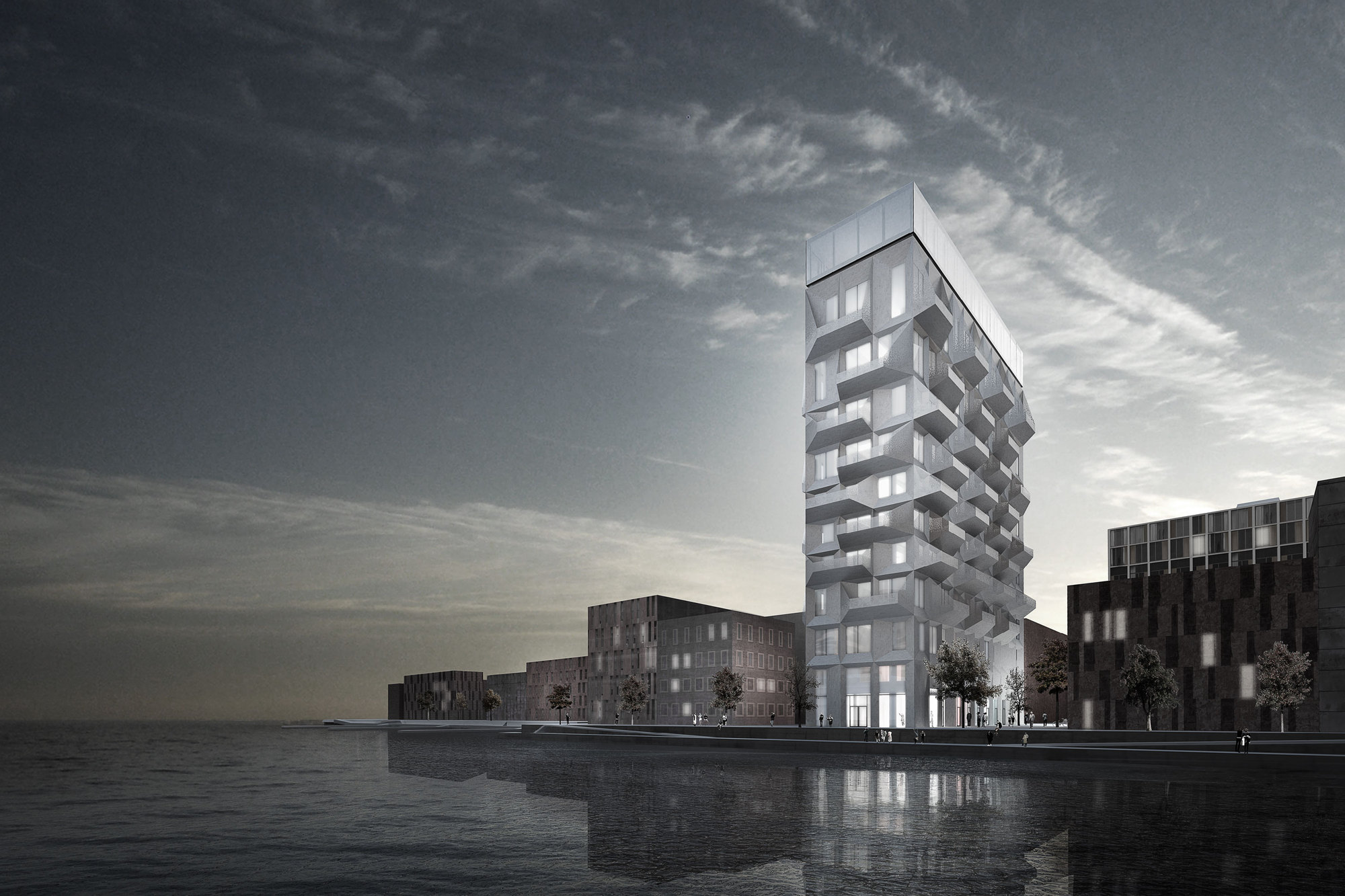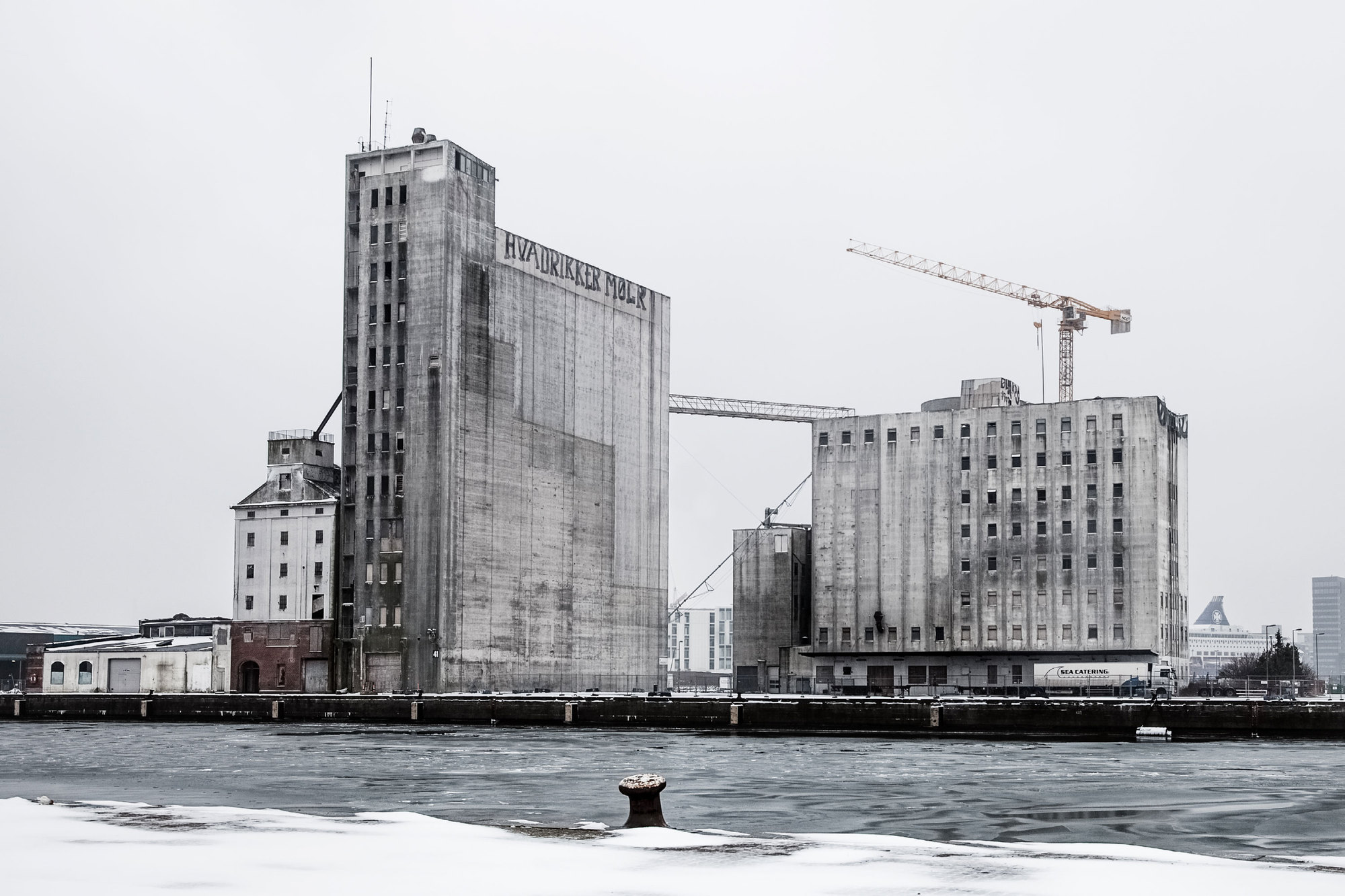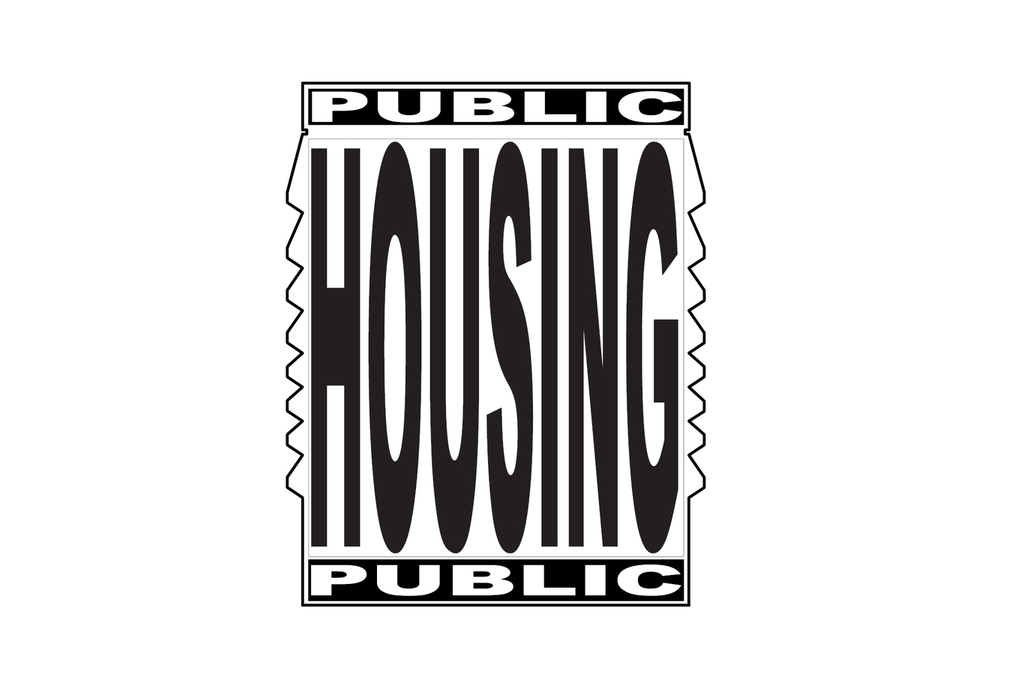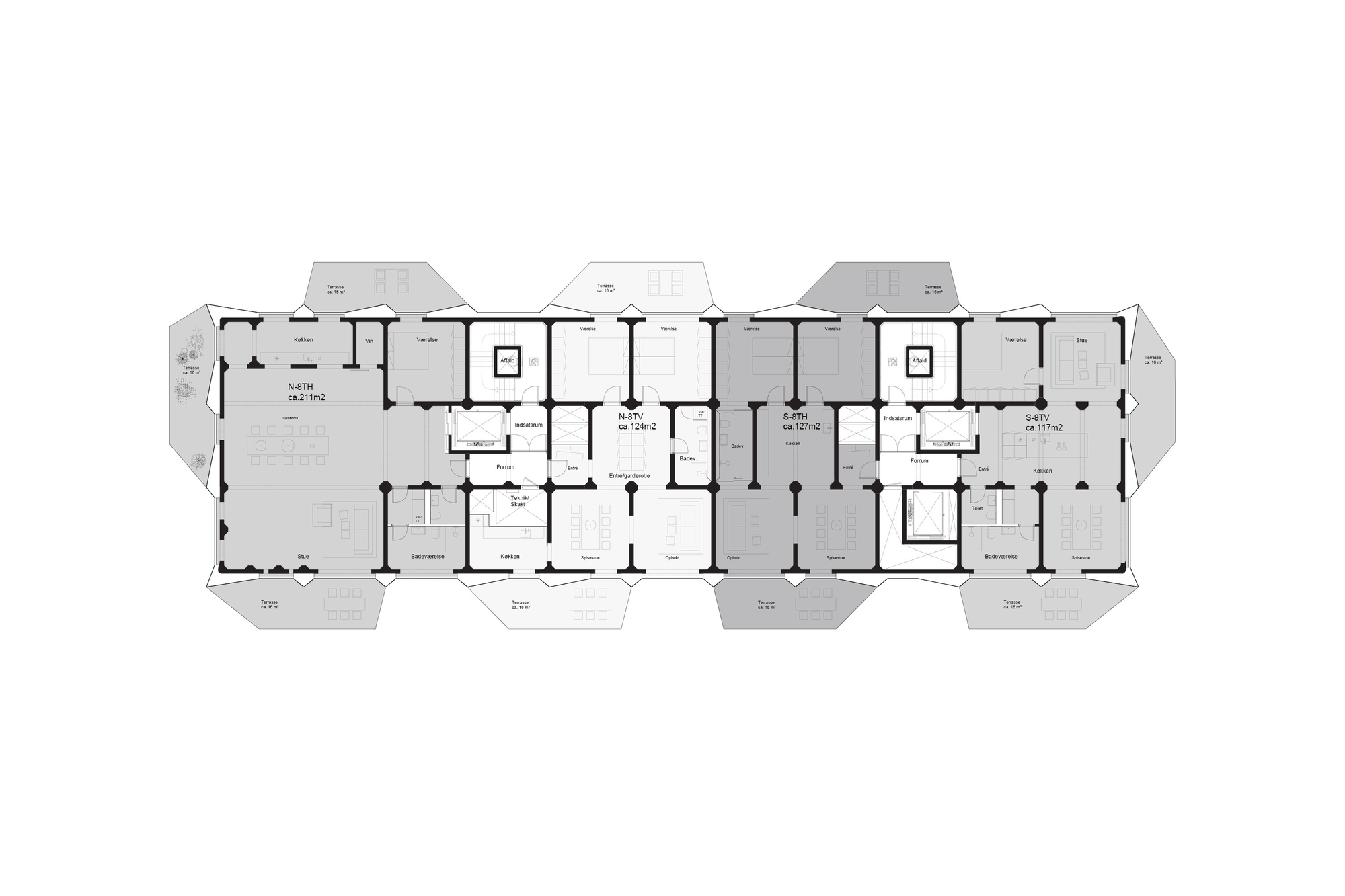 A FOUNDATION - LITERALLY:
These structures are big - really big! And they were built to survive inevitable grain dust explosions, so their structure of steel and thick concrete was built to last. In The Granary (below), Interface Studio Architects proposes a mix of 'utility' functions to occur in the more restrictive existing silo form, while the new structure they designed on top is not limited by the thick concrete walls, allowing for more expansive views and architectural expressions.
Photos courtesy of ISA
NEW LANDSCAPES:
The vertical silo typology is great for storing grain and other materials, but can also be utilized as an extreme topography where no natural heights exist. Many places are quite flat, yet residents may yearn for activities that can push their limits. Appropriating underutilized silos to take advantage of their height is a smart way to activate them. While some climbing centers retain the original silo shape like an ice climbing grain silo in Cedar Falls, Iowa, or for traditional climbing at Rocktown Gym (extreme murals too!) in Oklahoma City, some proposals, like Amsterdam based NL Architects, create a simulated rock surface within one large silo.
Photos courtesy of Silo Ice Climbing, Rocktown Gym, NL Architects
SILO HOMAGE:
While all of these examples take into account the unique form of the silo, some engage them in almost spiritual ways. The precedent for 'silo homage' is a previous cement factory turned residence, architecture studio, garden, and restaurant. Ricardo Bofill purchased and converted the old factory in the 1970s. He selectively removed some structures as well as created a consistent design language for window and door openings, while leaving the rest in its raw nature. Having visited this silo complex, the aged site seems to have gotten better with time as the plants have engulfed the remaining structures accentuating a mysterious abundance of life and ruin simultaneously.
Photos courtesy of Forgemind Archimedia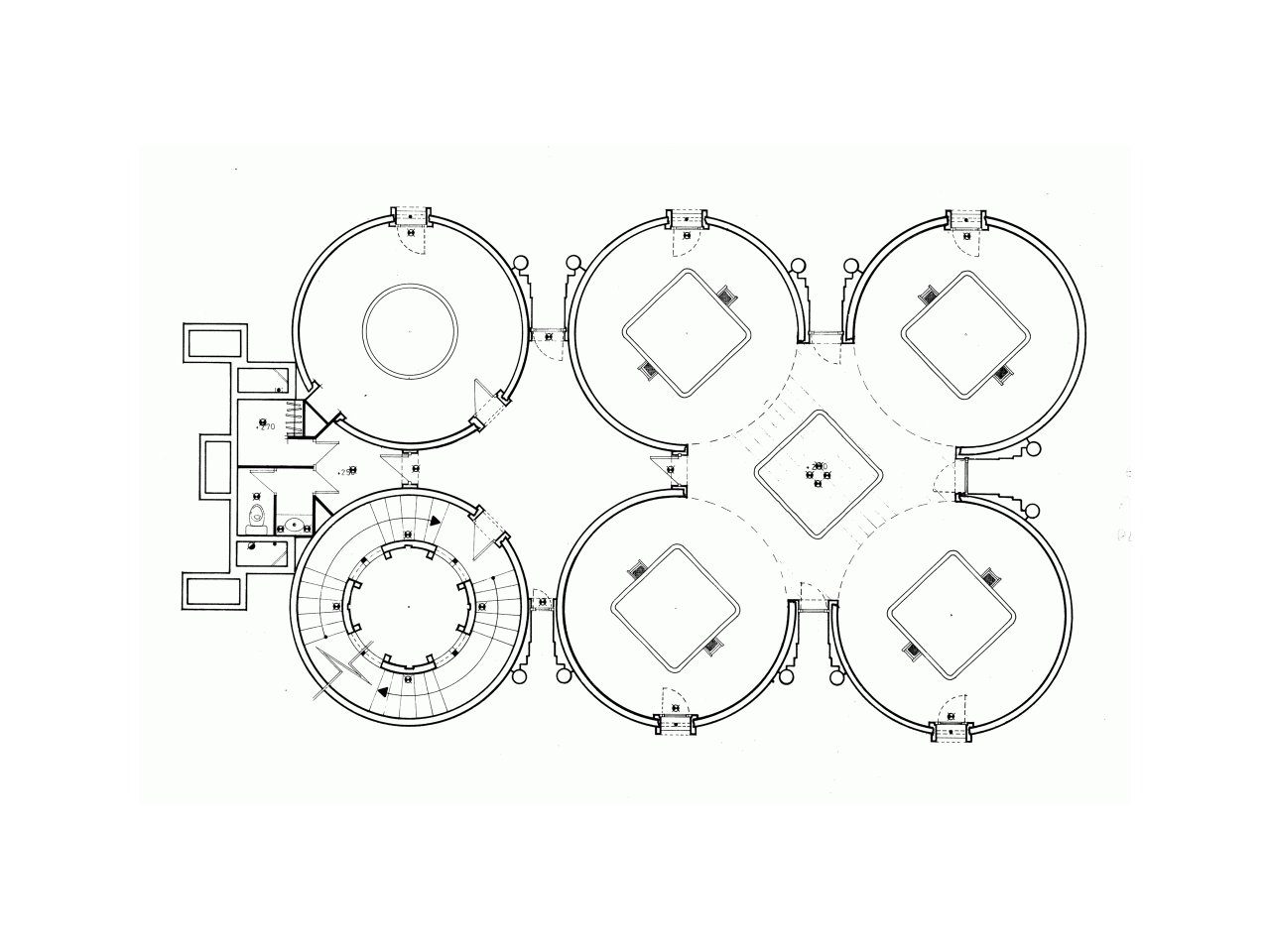 THE LIGHTER, QUICKER, CHEAPER SILO:
While all the above are marvelous in different ways, we sometimes need to consider that great funding sources are not immediately available. This is understandable, but a long term vision should not be lost. Lighter, Quicker, Cheaper (LQC) strategies exist to bring attention and new use to these industrial giants. Projects like the 400-year anniversary celebration for Quebec City used projections to bring the otherwise inactive grain silo facades to life. Here in Buffalo, using projection has been tested and planned for a series of individual grain silos where their large surfaces can be used as artistic canvases. If implemented, the lighting of up to 14 grain elevators with multiple scheduled projection shows per year would attract visitors from near and far.
These examples are a small exhibit of new silo projects I have collected over the years, but there are many more out there that show potential for us here. Hopefully the City of Buffalo and other owners of Buffalo's Grain Silos can promote a mixture of accessible uses for these behemoths, our industrial deities.